White Claw by Mark Anthony

WHITE CLAW®,  the nation's number one-selling hard seltzer, is the fast-paced, innovating brand taking the market by storm. Originating in the US, the brand and product has developed into a cultural phenomenon, and remains at the cutting edge. In order to facilitate the pace and volume of engagement, OLIVER has partnered with Mark Anthony Brands International, to build a Content Factory – a specialist in-house dedicated team – to manage and continually grow the volume of content for the WHITE CLAW® brand.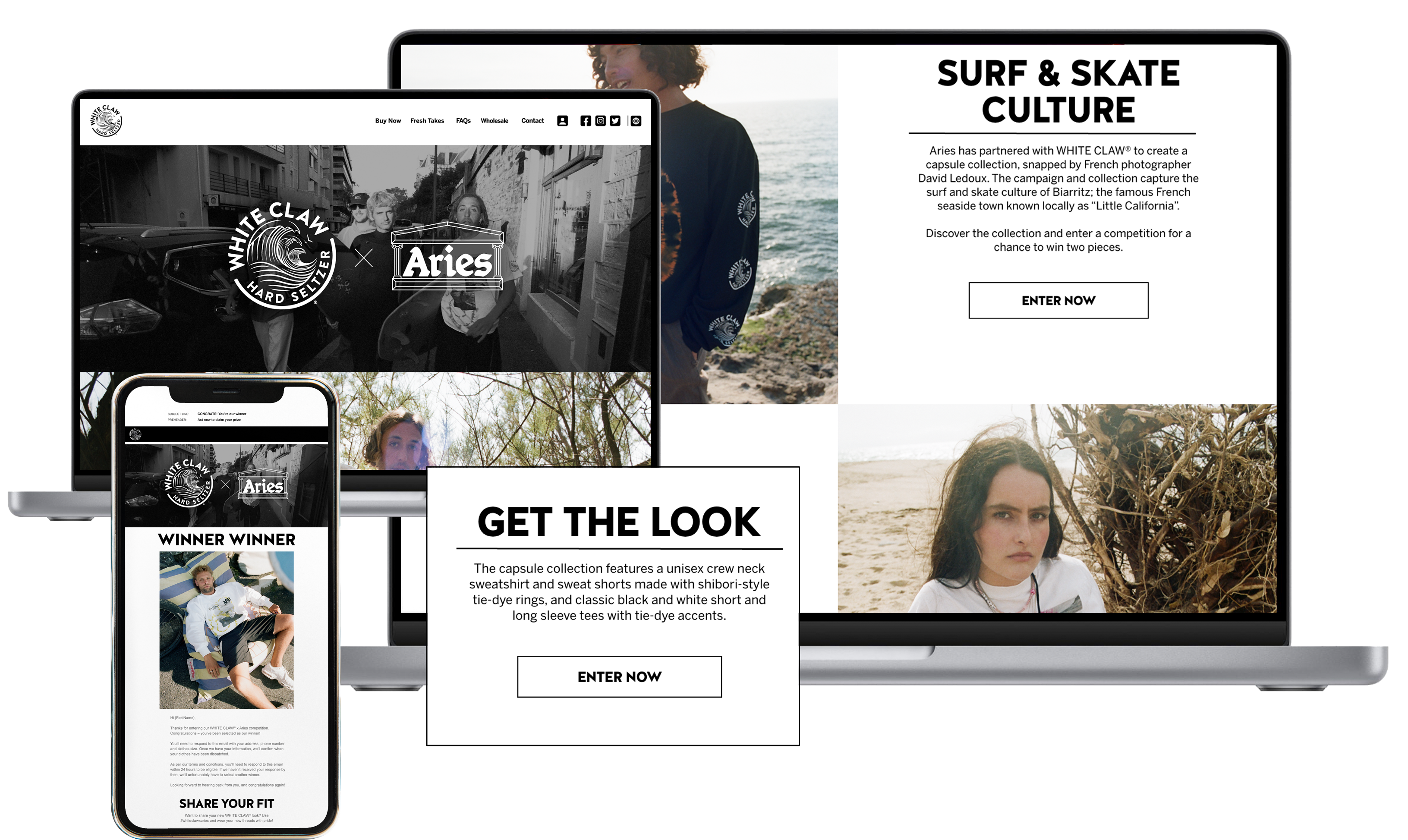 ARIES X WHITE CLAW®
Aries is a perfect partnership for WHITE CLAW®, and the collaboration provided another opportunity to shape brand perception, with a limited range of clothing that – upon launch – sold out in days. The Content Factory helped in the creation of hype, building awareness and educating loyal fans about the Aries collab, and retaining engagement beyond the launch event. The net result being that the collab didn't just look great, it did great too.
KENTUCKY DERBY
The Kentucky Derby enters its 150th year in 2023. It's full of history and tradition. Hardly a good fit for WHITE CLAW®, right? In truth, as a platform for innovative events, Kentucky Derby attracts the best musical acts, cutting edge fashion brands, and a wide range of additional entertainment, fit for a massive audience. The Content Factory, helped in the pre-promotion WHITE CLAW's presence at the Derby, through the inclusion of a highly successful sweepstakes, to generate excitement and interest, beyond simply attending the Shore Club; WHITE CLAW's very own event space.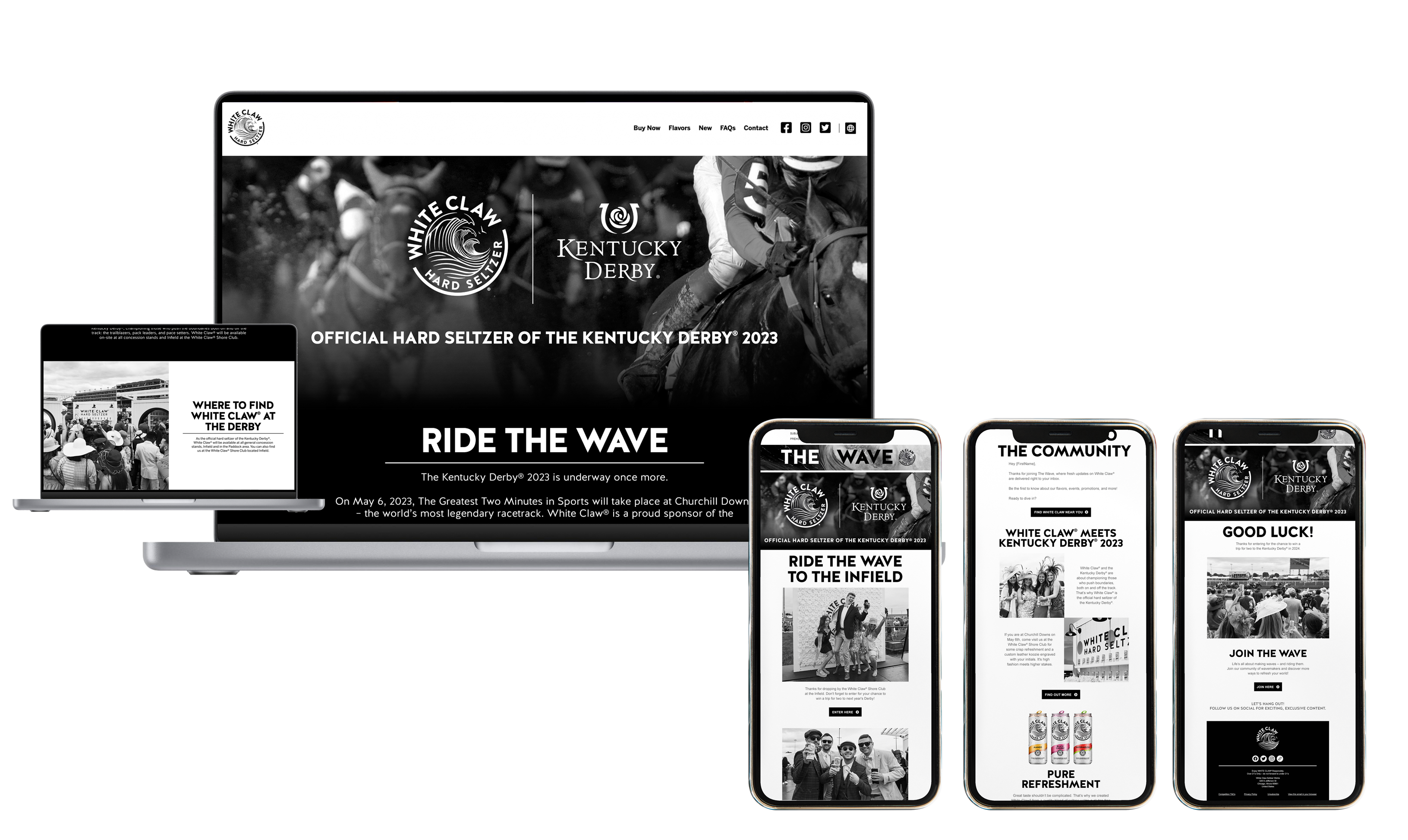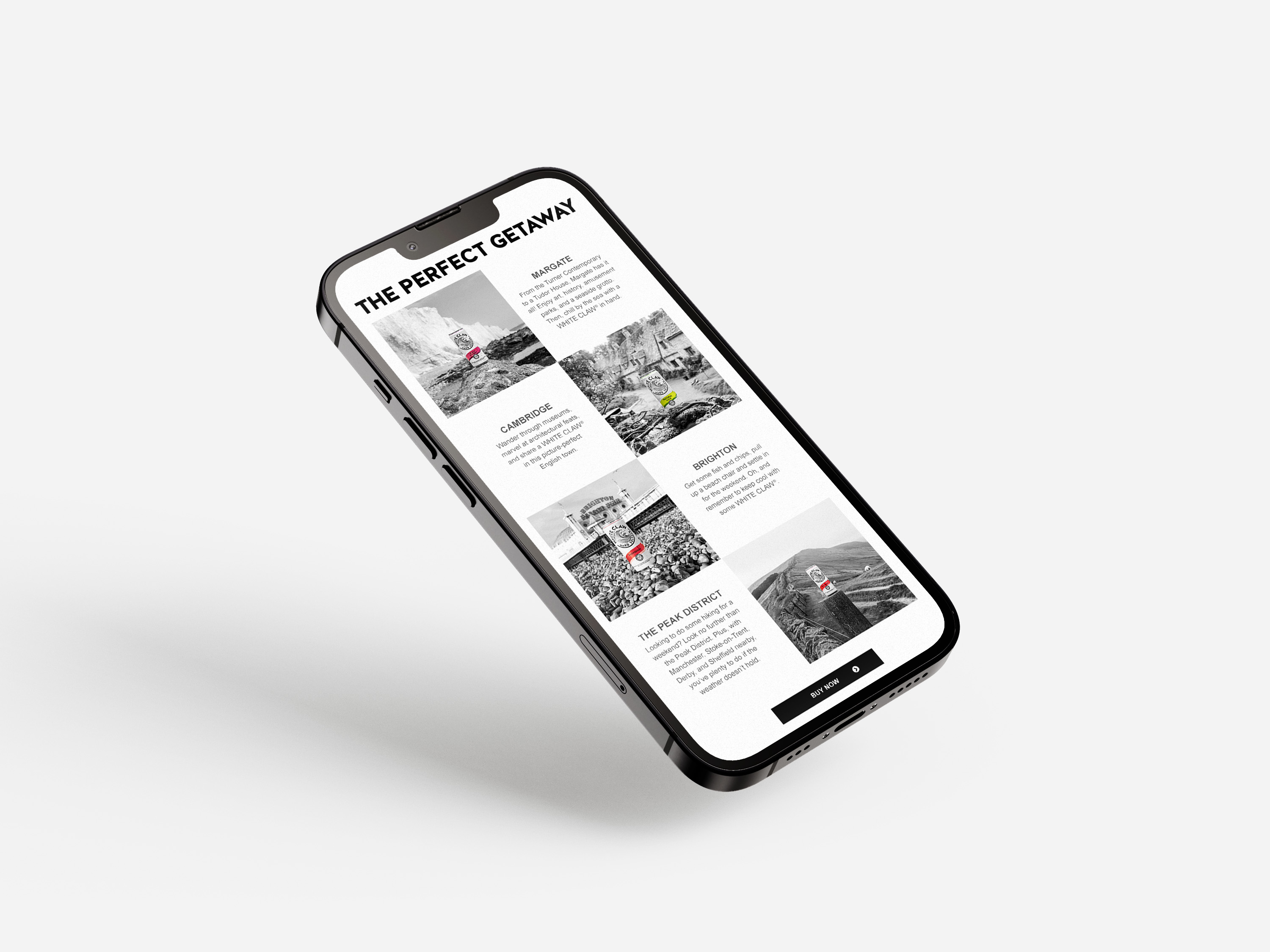 EVERGREEN CRM
The fast pace and energy of WHITE CLAW® and its audience demands an always-on communications strategy, representing the relentless innovation within the brand. The Content Factory continues to partner in building a highly effective CRM marketing ecosystem that informs, entertains, and authentically engages fans and customers, across multiple territories.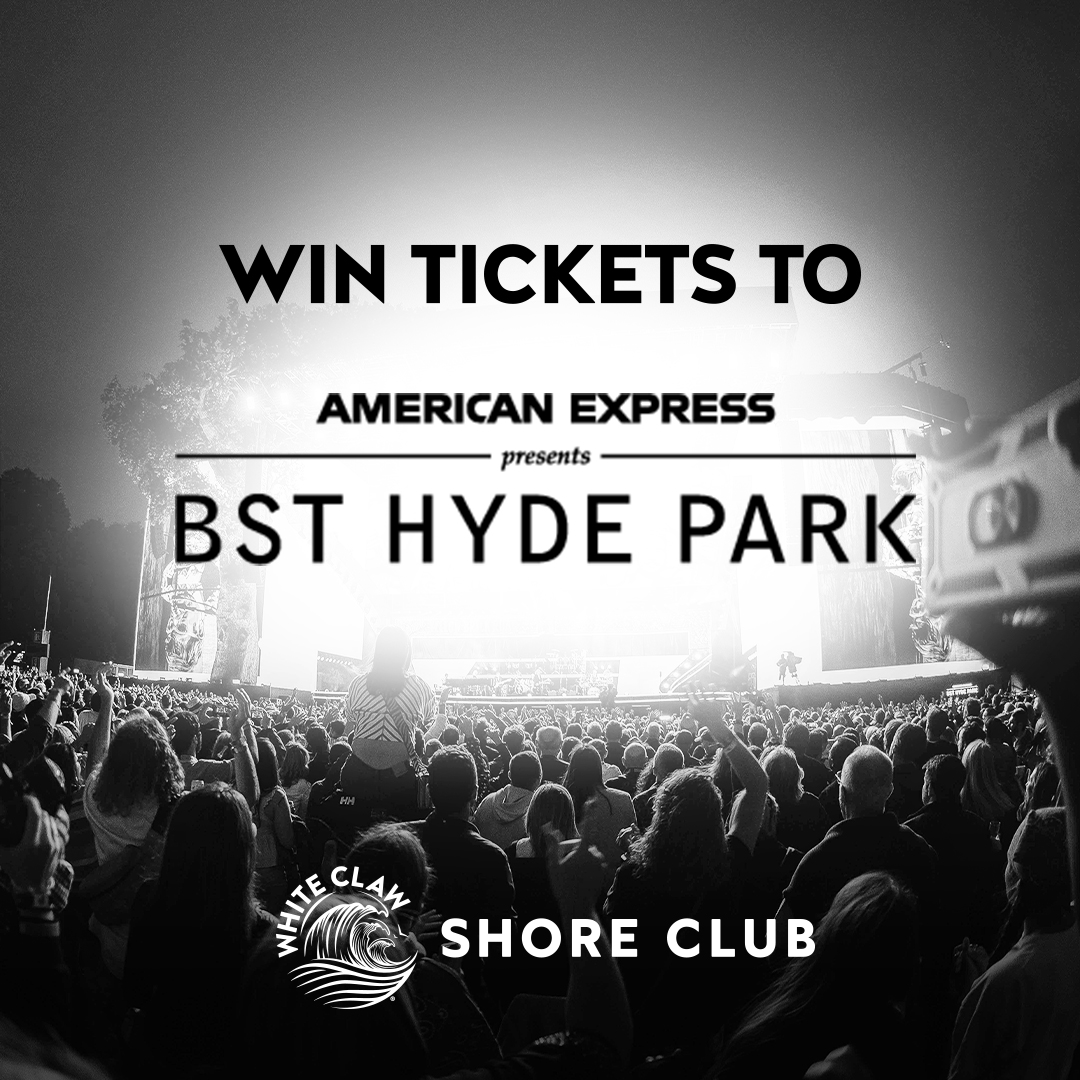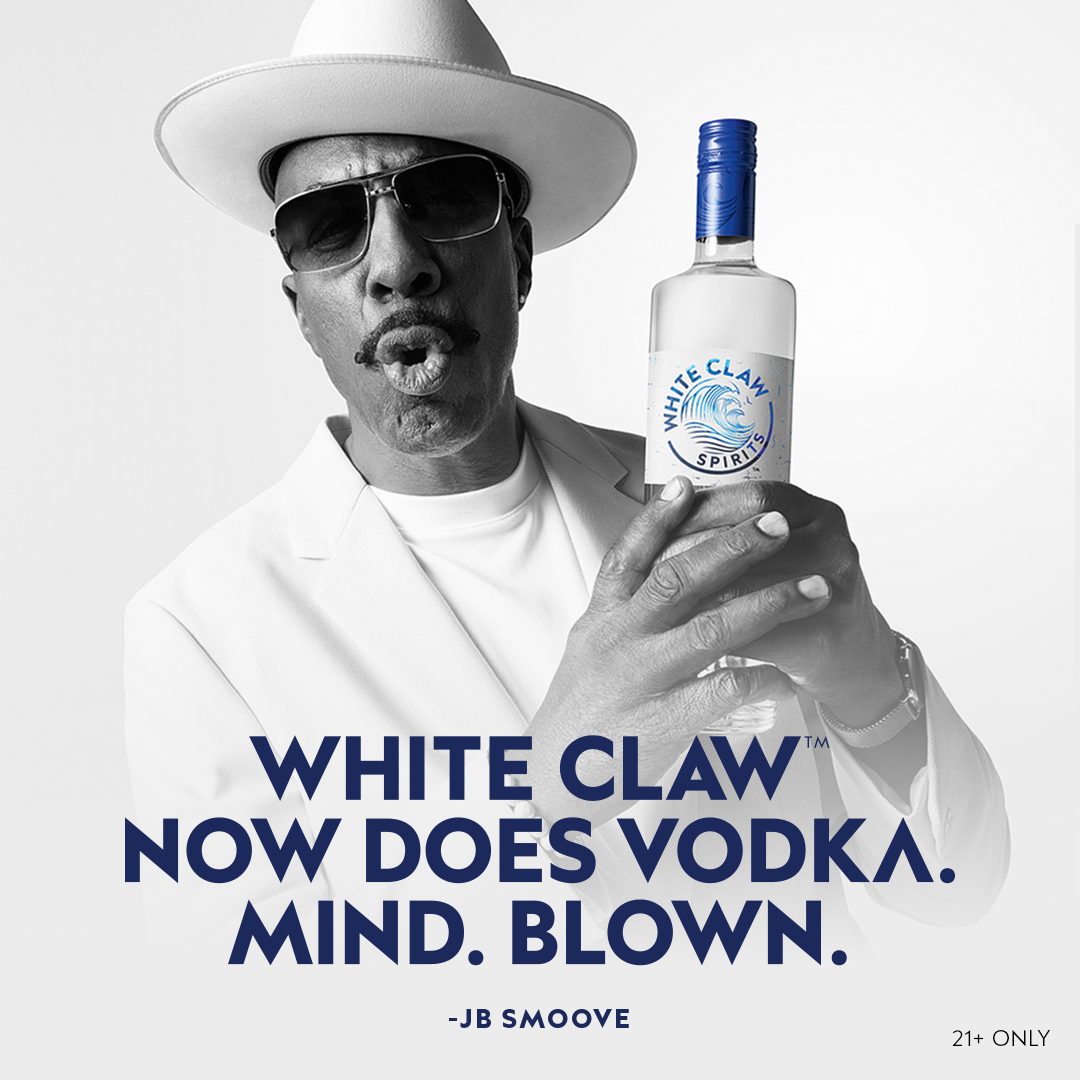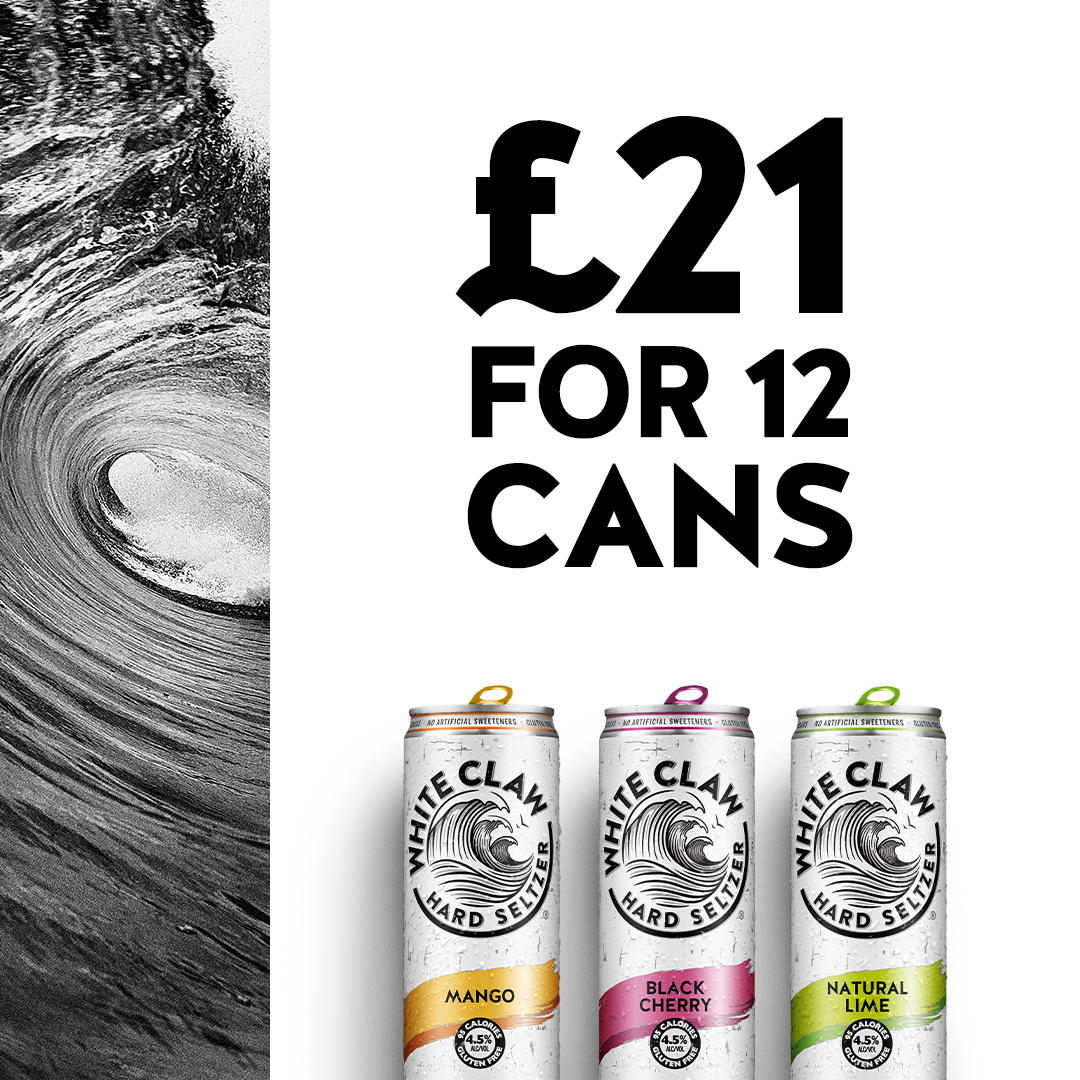 Our Clients