Welcome to OLIVER Ireland
The In-House Agency
We're the world's first and only company to exclusively design, build, and run bespoke in-house agencies and marketing ecosystems for brands.
Since we first opened our doors 17 years ago – or, more accurately, stepped through the doors of our first client – we've partnered with hundreds of brands across every sector. And we've helped them realise average savings of 30% on their marketing spend through more efficient ways of working, and more effective creative work.
Ready to bring this fresh thinking to your business ?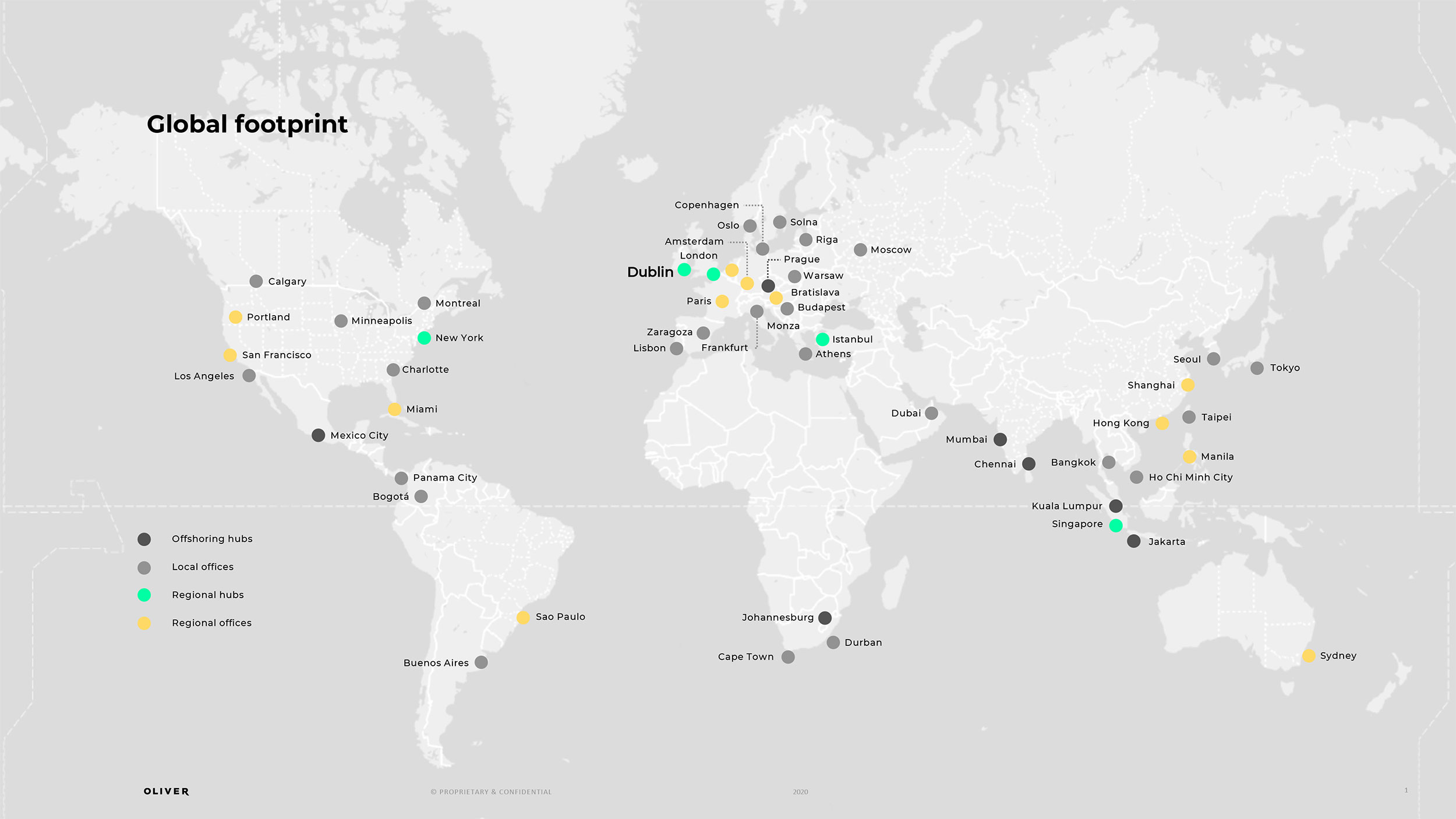 Built differently to perform better.
At OLIVER Ireland, we start by understanding your challenge from the inside.
We do this by creating agencies with the right skills and capabilities in your world, so that together we can rapidly develop solutions that will move your business forward.
As your needs evolve we can give you access to relevant and specialist disciplines from across our entire agency. We can add these people in on a project-by-project basis or as permanent members of a brand-immersed team.
This approach creates an agency that's extremely flexible. It's responsive to change and enables you to add to your inside agency skill set as and when you need it.
We call this, inside intelligence.
The inside edge
When you have a dedicated OLIVER team on your side, they're not only in-house, they become completely in-tune with your business. So, together we'll tap into our global network of talent to assemble the perfect team for your brand. You can choose our proprietary technology too (the Oliver Marketing Gateway) to really accelerate the marketing change you're after. And our partnership with The Brandtech group © is ready to bring the very best external capabilities to the heart of your operations.
Global recognition
We are one of the most awarded agencies globally – take a look at some of the awards we scooped up.